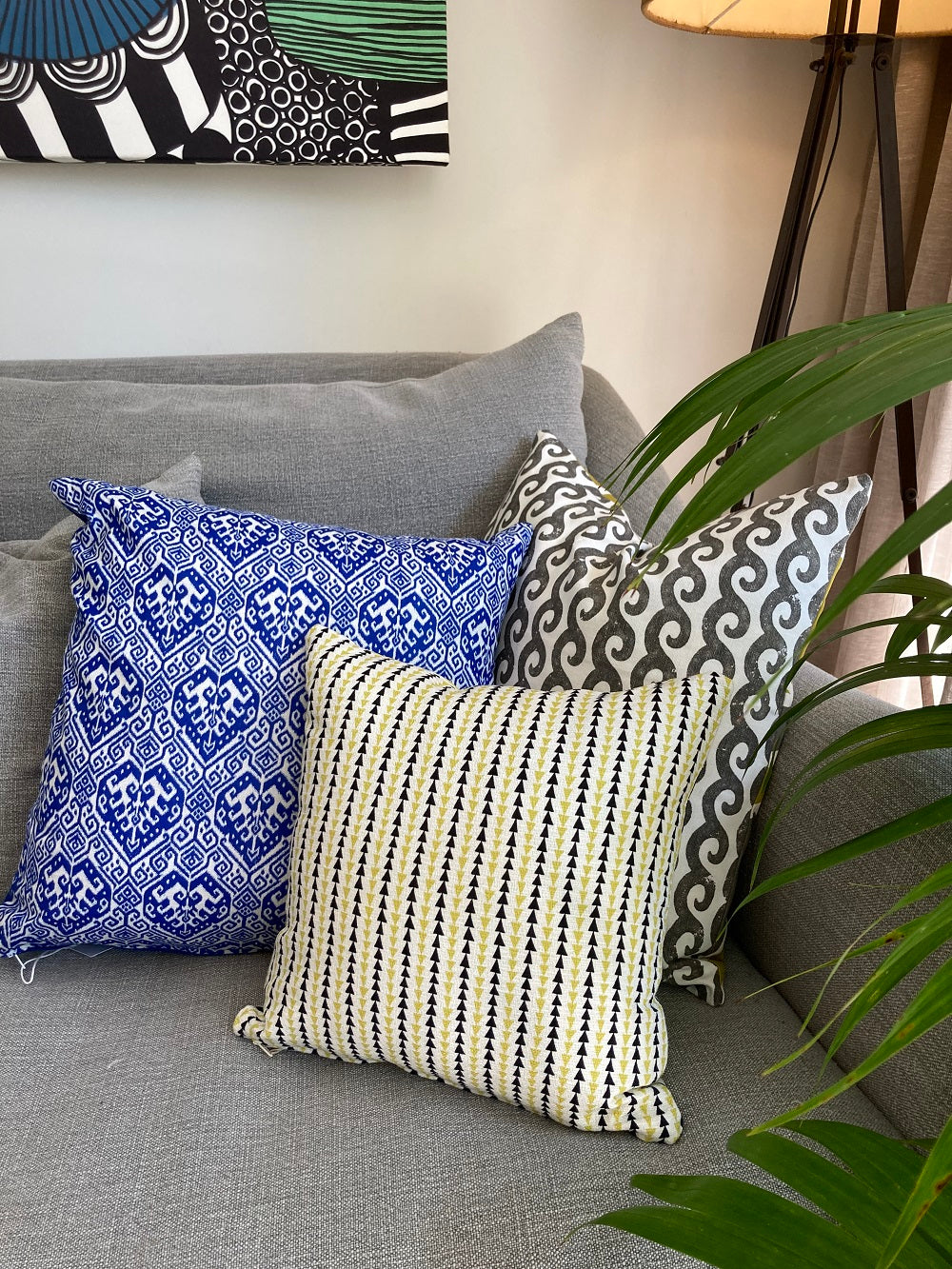 Custom Orders
Need some extra help?
- Can't find what you are looking for in our Choose your own Fabric section? we can work with you to source fabric from our sustainable textile partners.
- Seen some fabric you like but need a cushion cover in a size not listed? We can do that!
Need some advice on what will work in your space? Send us a picture an we will be happy to help.
Give us a call on 0488 999 171 or let us know via the form below how we can help and Sarah will be in touch.